Social groups are a valuable health resource, but how can you harness them effectively?
The GROUPS 4 HEALTH program shows you how
Our social group connections help us overcome many challenges in life. But these relationships are fragile, particularly in times of life change, such as relocation, parenthood, work changes, or illness. When we lose these connections, we lose the support we need to manage the consequences of change, and we are also at higher risk of loneliness.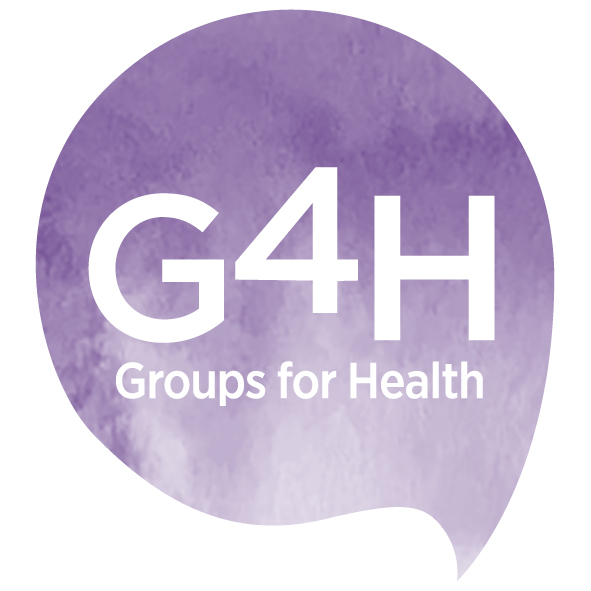 Tackling this head on is GROUPS 4 HEALTH — an award-winning, evidence-based program that directly targets the health consequences of loneliness and social isolation. Delivered over 5-sessions, GROUPS 4 HEALTH works on improving people's social connectedness through:
Empowering people with knowledge regarding the mental and physical health benefits of social connection. 
Developing people's skills to build social connections.
Increasing people's confidence to create new social connections.
GROUPS 4 HEALTH not only helps people to improve their social connections, it also treats the psychological distress associated with isolation and loneliness, such as depression and anxiety.
Learn about GROUPS 4 HEALTH
The GROUPS 4 HEALTH program targets loneliness and social isolation through five key modules: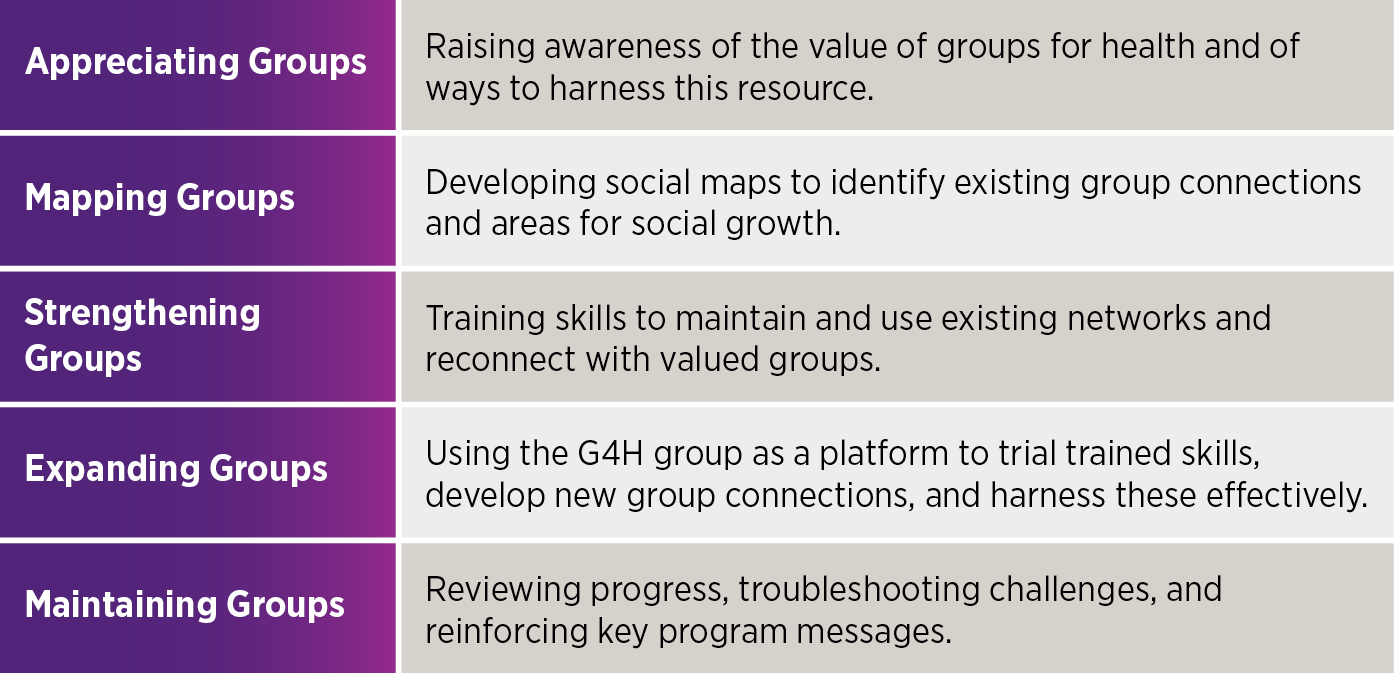 GROUPS 4 HEALTH reduces loneliness, social anxiety, and depression.
Through re-connecting people to existing social groups, and helping them to create new connections, the GROUPS 4 HEALTH program:
Improves mental health and well-being;
Reduces loneliness; and
Increases resilience.
The skills and outcomes developed through the GROUPS 4 HEALTH program provides people with the confidence and capabilities to tackle current and future life challenges.